HIGH TEMPERATURE CRYSTAL OSCILLATORS
SERVING EXTREME TEMPERATURE AND DOWN HOLE APPLICATIONS
Q-Tech Corporation provides High Temperature state-of-the-art hybrid crystal oscillators for down-hole applications. Offerings include standard clocks, real-time clocks, and tuning fork clock frequencies.
The oscillators are designed to operate over wide ranges of -55°C to +200°C (wider ranges up to +250°C available - Contact Q-Tech). Q-Tech High Temperature oscillators are designed to be used in extreme environments such as Down Hole Drilling, High Temperature Avionics, Jet Engine Sensors, Geothermal Energy and Industrial Applications. In addition to withstanding high temperature environments, Q-Tech oscillators are designed to resist high shock and vibration.
All of Q-Tech's products meet our very high standards of high reliability design, quality, on-time delivery and superb customer service.  We are committed to providing our customers with leading edge frequency control solutions.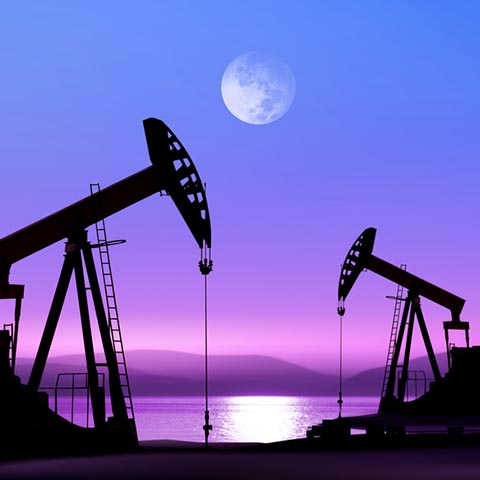 | Data Sheet | Image | Package | Dimensions (mm) | Market | Device Type | Logic Type | Supply Voltage | Package Type | Stability | Phase Noise Floor | View Outline |
| --- | --- | --- | --- | --- | --- | --- | --- | --- | --- | --- | --- |
| QTCH High Temperature Oscillators | | QTCH230 | 2.50 x 3.20 x 1.15 | High Temp | XO | CMOS | 1.8 to 3.3Vdc | Surface Mount (Miniature SMD) 2.5 x 3.2mm 4 Pad | ±150ppm to ±250ppm | Contact Q-Tech | View |
| QTCH High Temperature Oscillators (32K768) | | QTCH230 (32K768) | 2.50 x 3.20 x 1.15 | High Temp | XO | CMOS | 2.5 to 3.3Vdc | Surface Mount (Miniature SMD) 2.5 x 3.2mm 4 Pad | ±150ppm to ±250ppm | Contact Q-Tech | View |
| QTCH High Temperature Oscillators | | QTCH350 | 3.20 x 5.00 x 1.20 | High Temp | XO | CMOS | 1.8 to 3.3Vdc | Surface Mount (Miniature SMD) 3.2x5mm 4 pads | ±150ppm to ±250ppm | Contact Q-Tech | View |
| QTCH High Temperature Oscillators (32K768) | | QTCH350 (32K768) | 3.20 x 5.00 x 1.20 | High Temp | XO | CMOS | 2.5 to 3.3Vdc | Surface Mount (Miniature SMD) 3.2 x 5mm 4 Pads | ±150ppm to ±250ppm | Contact Q-Tech | View |
| QTCH High Temperature Oscillators | | QTCH570 | 5.00 x 7.00 x 1.40 | High Temp | XO | CMOS | 1.8 to 3.3Vdc | Surface Mount (Miniature SMD) 5 x 7mm 4 Pads | ±150ppm to ±250ppm | Contact Q-Tech | View |
| QTCH High Temperature Oscillators (32K768) | | QTCH570 (32K768) | 5.00 x 7.00 x 1.40 | High Temp | XO | CMOS | 2.5 to 3.3Vdc | Surface Mount (Miniature SMD) 5 x 7mm 4 Pads | ±150ppm to ±250ppm | Contact Q-Tech | View |
| QT1123L RTC | | QT1123L, QS1123L, QG1123L | 22.35 x 12.83 x 5.08 | High Temp | XO - RTC | CMOS | -5.2 to -4.5Vdc & 1.8 to 15Vdc | Dual In-line (DIP-14) 14 Pin | ±40ppm to ±250ppm | Contact Q-Tech | View |
| QT2024 | | QT2024 | 12.8 x 12.8 x 5.08 | High Temp | XO - RTC | CMOS | 3.3Vdc | Through Hole | ±40ppm to ±250ppm | Contact Q-Tech | View |
| QT38x RTC | | QT380, QT381, QT382, QT383, QT384, QT385, QT386, QT387, QS380, QS381, QS382, QS383, QS384, QS385, QS386, QS387 | 5.0 x 7.0 x 2.54 | High Temp | XO - RTC | CMOS | 2.5 to 3.3Vdc | Surface Mount (Miniature SMD) 5 x 7mm Thru Hole 6 Pin | ±150ppm to ±250ppm | Contact Q-Tech | View |
| QTCH500 High Temperature DIP | | QTCH500, QTCH510, QTCH550 | 12.83 x 12.83 x 5.08 | High Temp | XO | ACMOS, CMOS, ECL/PECL, HCMOS, LVHCMOS, TTL, Z | 1.8 to 5Vdc | Dual In-line (DIP-8) 4 Pin | ±100ppm to ±250ppm | Contact Q-Tech | View |
| QT58x and QT59x | | QT581, QT582, QT583, QT584, QT588, QT589, QT590, QT592, QS581, QS582, QS583, QS584, QS588, QS589, QS590, QS592 | 5.00 x 7.00 x 2.00 | High Temp | XO - RTC | CMOS | 2.5 to 3.3Vdc | Surface Mount (Miniature SMD) 5 x 7mm Thru Hole 6 Pin | ±40ppm to ±250ppm | Contact Q-Tech | View |
| High Temperature 5x7 | | QT81, QS81 | 5.00 x 7.00 x 2.00 | High Temp | 5x7 w/ 4pt Mount | CMOS, LVHCMOS, TTL | 1.8 to 5Vdc | Surface Mount (Miniature SMD) 5 x 7mm Thru Hole 4 Pin | ±175ppm to ±450ppm | Contact Q-Tech | View |
| High Temperature 5x7 | | QT86 | 5.00 x 7.00 x 2.00 | High Temp | 5x7 w/ 4pt Mount | CMOS, LVHCMOS, TTL | 1.8 to 5Vdc | Surface Mount (Miniature SMD) 5 x 7mm Thru Hole 6 Pin | ±175ppm to ±450ppm | Contact Q-Tech | View |